Robo Form Review
Robo Form® is the password manager and form filler tool that I use and depend on very heavily for my logins and form fill-ins, I have a license on my main computer, one on my laptop and an "everywhere" account so it constantly can be synchronized between the 2 computers which is extremely handy as you can imagine!

And if I am somewhere without my computer I can go to www.online.roboform.com and log in to my RoboForm account from any web browser and still have access all my accounts.

Very, very good tool and highly recommended there is no other tool like it on the market that even compares to my knowledge; click below and run a trial and see for yourself how very good this tool is:
It is an extremely useful tool.
It makes my life so much more orderly. It makes it easy for me to have a different password for each of my dozens of logins, which is a good security practice. Once the password is saved in the database, it is ready to use on both my PC and my MacBook.
~ Lavern G, Tennessee
Barbecue Cookers & Smokers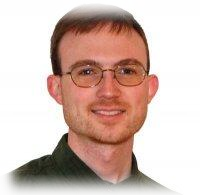 All task done...Roboform PRO really helps ~Ryan L

---
Robo Forms' Sister Product: Good Sync